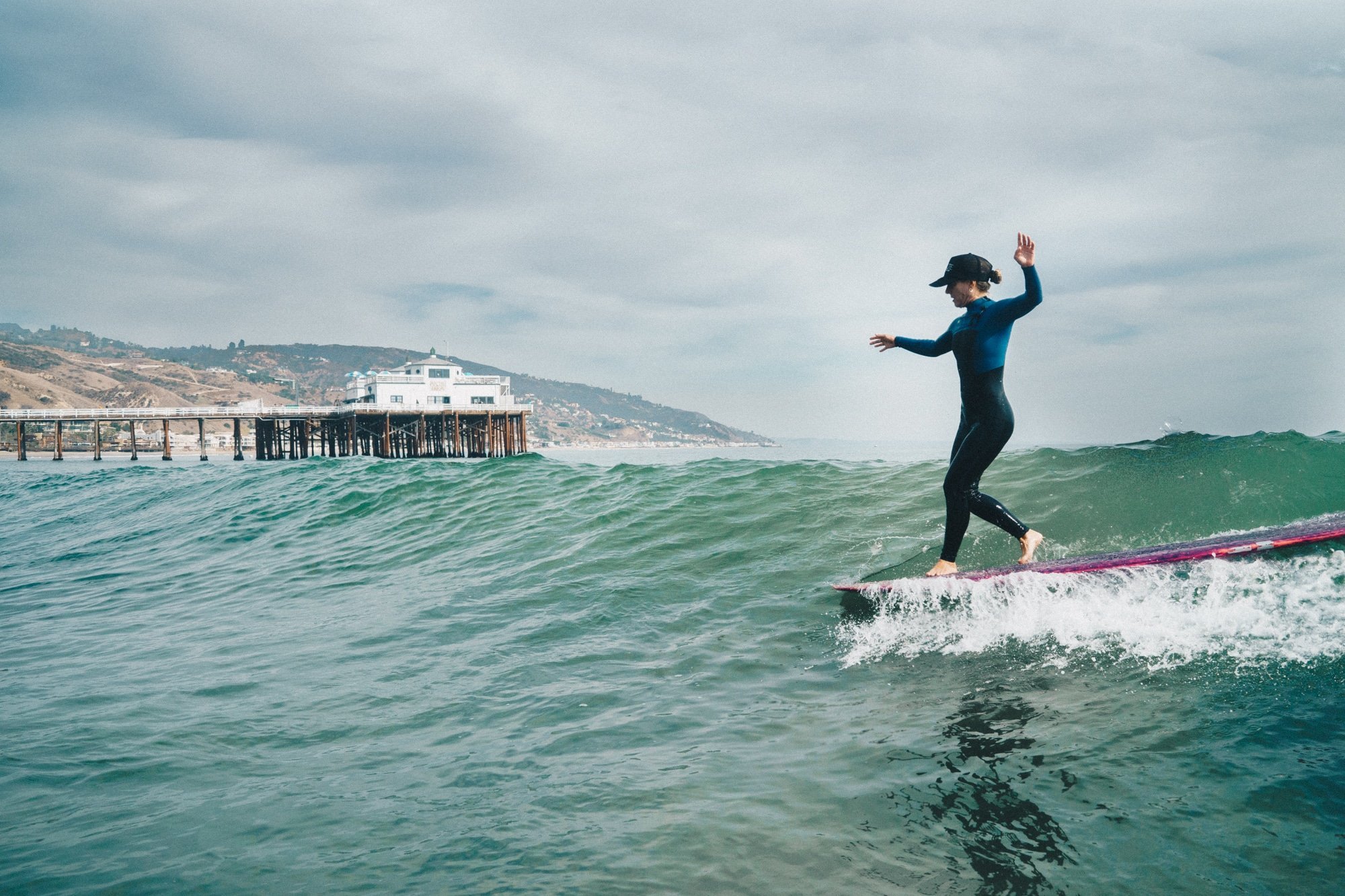 The Surf Institute's private and small group surf lessons and coaching are given between Malibu and Ventura, CA. Many of the easy-going waves in the area offer novice surfers a forgiving take-off and smooth ride, while giving intermediate and advanced surfers the ultimate canvas to perfect style and technique. Students of TSI's program, which was created by surfing stylista, Carla Zamora, are guaranteed to receive the best tools and tips to progress swiftly.
Generally, Carla oversees all intermediate and advanced clients. Beginner sessions may be handled by one of TSI's experienced coaches.*
*All TSI coaches are insured as well as CPR/First Aid certified for adults and children by the Red Cross.
Rates
Request a Surf Session