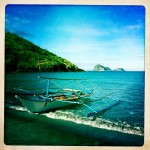 PINOY PACKAGES
The Surf Institute's Pinoy Packages are geared for the beginner or intermediate level surfer. Whether you are looking to establish a strong foundation at the onset of your surfing journey or interested in improving on style, technique, and form, our sessions are guaranteed to take you to the next level. Currently held in the San Juan area of La Union, the Philippine surfing capitol of the north, students have the opportunity to experience a variety of waves. A bulk buy package includes three consecutive sessions spanning over a 2-3 day time frame which allows for intensive and repetitive practice, giving the participant a solid bedrock of training to take with them into their great surfing voyage. Our advisors do more than just push you into waves. You can be certain you will be getting a solid foundation that prepares you for a lifelong journey in the sea!
Each session consists of:
•  Detailed tips and advice from one of our skillfully trained advisors
•  Take-home tips and techniques for improving and reaching goals faster
•  On-land advice session with NoHo training device
Optional Add-ons:
•  1 hour Surfing Fundamentals Workshop = P200
•  Videographer (media CD included) = P500/session
•  1 hour Video Analysis  = P200
• Surfboard and leash rental = P200/hr
PINOY STARTER SESSIONS:
SINGLE SESSIONS = P600/hour
BULK BUY (3 – 1hr – sessions)* = P1,500
BULK BUY (3 – 2hr – sessions)* = P2,700
SINGLE SESSION W/ CARLA = P1,000/hour
Contact Us today to set up your sessions!!
Curious who our "experts" are? Meet our advisors…
*Bulk buy sessions must occur consecutively within the same weekend.
---
Some of our Pinoy Advisors
Share and Enjoy