TSI offers specified surf consultancy for intermediate/experienced longboard surfers via video evaluation. Available for in-person and virtual sessions.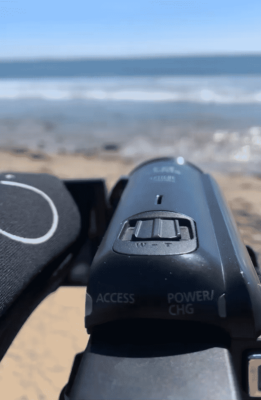 In-Person Video Coaching
If you are located in the Malibu/Ventura area you can schedule an in-person video session with Carla. Using advanced, waterproof, two-way communication, Carla is able to coach you in real-time, while capturing your rides simultaneously. Raw footage of the session will be made available to you to view at your leisure.
1 ½ hrs = $100
Schedule your session today!
Virtual Video Feedback
HOW IT WORKS
Step 1: Upload a video of your surfing via the uploader below.
Step 2: Once your surfing has been evaluated, you will be sent back a training video with recommendations on how you could improve your surfing.
Step 3: Watch the training video on your mobile device or desktop before surfing, and focus on the surfing skills that need correction
** As your surfing progresses, send another video for evaluation of your progress!
WHY IT WORKS
More fun when surfing as you become more successful on a daily basis
Training that is individualized to YOU, maximizing your understanding and progression
Unique self-paced training, that you do at your home-beach whenever you want
On-going advice from Carla Zamora, a world recognized expert with over a decade of experience in accelerating and developing surfers' performances
WHAT YOU GET
A comprehensive evaluation of your current surfing performance
Carla will create a training video for you to view at home before surfing or when traveling, outlining what you currently do well, what could be improved, and how you could improve your performances.
This video will be sent back to you via the internet, for you to view whenever you require.
Sign Up Now!
Fill out the form
Submit and pay for the service.
Upload a video of your surfing via link in the confirmation email.
Once your video is received and purchase is confirmed, your video will be reviewed and a training video will be created containing Carla's feedback.
Options
BASIC – 1-2 min of footage reviewed = $100
DETAILED – 3-5 min of reviewed = $200
LONG TERM EVALUATION

Includes multiple video evaluations (1 @ beginning of each month + 1 @ completion)

3 months (4 videos) = $400
6 months (7 videos) = $700
1 year (13 videos) = $1,200